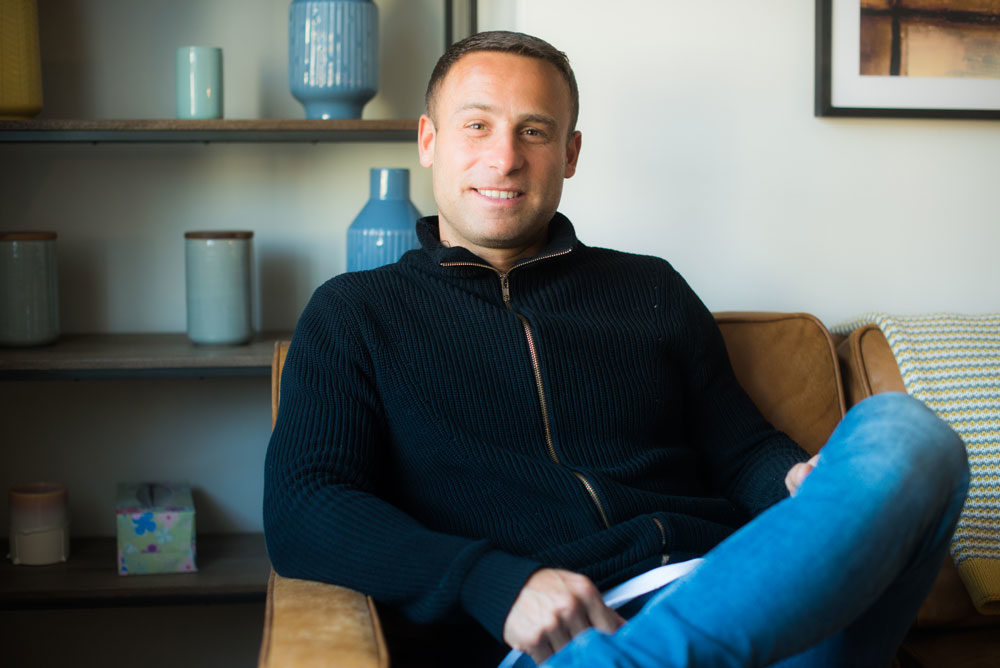 Our First Year in Business
25th Jan 2019
As the age-old saying goes: 'Time flies when you're having fun.' That's a quote I believe to be true in so many walks of life, but never has it been more applicable than here. 2018 was a great year for me, both personally and professionally, and it conjured up contrasting emotions of both sadness and excitement throughout.
In the last week of January 2018, Brighter Spaces launched its first site in Guildford. We then launched two further sites in Wilmslow and Islington, which opened in March and June respectively. With three sites opening in very close proximity to each other, 2018 was a year of extremely hard work for Brighter Spaces!
As we close in on the end of our first year, I thought it would be fitting to write a small blog to discuss what we've learnt as a business and what I've have learnt personally.
The journey so far…
I could never have imagined the journey that Brighter Spaces would take me on, but I can safely say it's been a journey that I have thoroughly enjoyed. I cannot wait to see what the future holds for us. We've built such an incredible team of people: from the small group working in our head office team, to our onsite concierges – Neil, Lyn, Rachel, Julia & Cherry -and we all feel like one big family now. Even though we are split geographically, it hasn't stopped each and every one of us from interacting with each other daily. A business is only as good as its employees so the natural close-knit culture we have created has been an important part of ensuring we are able to work towards both our short and long term vision. Every one of us wants Brighter Spaces to succeed and grow – it's that ethos that will provide us with the ideal platform to achieve success. Thanks to all of you for playing a part in the birth of Brighter Spaces.
Given that my background wasn't in Health and Wellbeing, one of the aspects to the business I was looking forward to most was meeting professionals across a range of sectors. We always wanted to create an environment that allowed a multitude of therapists to work under one roof – as opposed to focussing specifically on one sector. There were many reasons behind this but one of the main reasons being that we felt collaboration was important as it would provide professionals a chance to meet and learn from each other. I'm writing this on the same day that I was speaking to one of our therapists who works out of both Islington and Guildford, and was told a story that epitomises this opportunity:
Sue works as a Nutritional Therapist & Naturopath and Adele works as a Thermal Imager – they met when Sue was doing a talk at one of our social events in Guildford. They got on so well personally but, more importantly, they found a way to collaborate professionally. They were able to organise and execute an event that sold out (with a waiting list) in Surrey and they now plan to do further events both in Guildford and Islington.
It's stories like this that make me smile! I've learnt so much both about myself from meeting so many different people along the way and I'd like to thank each and every person I've met in the last 12 months who has been able to pass on their wisdom in one way or another.
The Most Important Thing I Have Learnt
Like any business, we've experienced good days and bad days, but you can't appreciate the good without the bad and, more importantly, each and every bad day is a lesson. What would I say is the most important thing that I have learnt? That it is vitally important to listen, and I believe that is something we do really well at Brighter Spaces. We make sure we listen as much as possible to our therapists. It's impossible to fit a square peg into a round hole so without listening to people who are the backbone to your business, how can you ever grow? We are always having conversations with people who use the service, we continually ask for feedback and will always try to find new ways to keep our clients happy. We've made lots of directional changes in the last 12 months, all as a result of listening to those who matter most – our clients. How can we expect to know everything? It's impossible. Everyone else has such incredible ideas that it would be naive not to listen and take some of them on board.
Our Plans For Next Year
So what are our plans for year 2? There are some we can share and some we can't! I would say our main aim is to keep growing and keep providing working spaces and an enjoyable working culture that professionals can resonate with and feel a part of. What's extremely important is that we never lose sight of the fact we are a small, private, family business who will always treat each individual as exactly that – individuals. We've got some amazing ideas on how best to advance The Brighter Spaces experience and these will be implemented very soon after our birthday. A final plan is to open more sites! ?
In summary, Brighter Spaces would be nothing more than an idea if it wasn't for the people who both work for us and with us, so thanks so much for everyone's support, help, advice and feedback as it would be impossible for us to achieve anything without each and every one of you! We've still got a way to go but we're confident we will get there. Happy Birthday to Brighter Spaces, hopefully, the first of many.
Marc