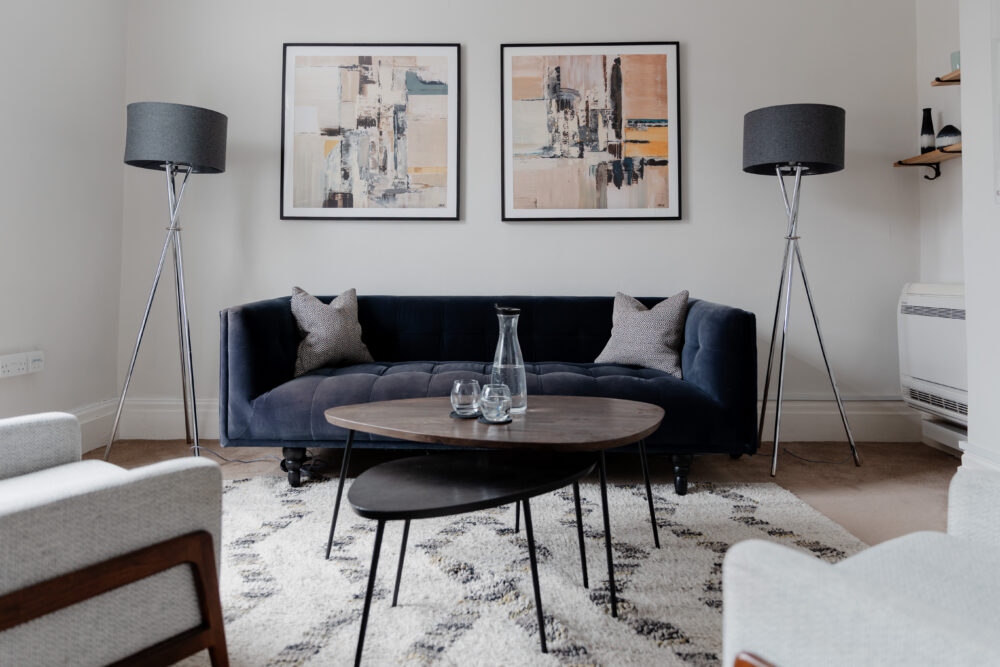 How to create a therapy space that suits your clients
27th Jul 2023
Creating the 'perfect' therapy space can be challenging. Both personal and client preferences can influence the décor of the room, our advice is to keep it as neutral and relaxed as possible. We have some experience in the area of therapy room design and we want to share our top tips, to help you create a therapy space that suits your clients!
Above all, the main points to consider are:
Privacy – complete anonymity and privacy is very important to clients and ensuring that no one can view into the therapy room, both internally and externally is imperative. Blinds, and frosted glass work well, still allowing some light into the room.
Sound interruptions – ensuring that passer byers cannot hear into the room, ensuring that there are rules within the building to discourage loitering.
Dependant on whether you are renting a room, using one of our rooms or designing your own room, there are some top tips that we would suggest when creating or choosing a therapy room.
Colour – Whilst some therapists may not be able to control the wallpaper or paint colour, if you are able to choose, we recommend a light and southing colour, such as light grey, blue or green (1).
Seating – It is important to create an environment that is conducive to dialogue and allows the client to feel safe to open up. Choosing chairs/sofas that have good lumbar support and are comfortable to sit in for at least an hour is important. Your clients appointment may only be 50 minutes, but you may have back to back clients. You also need to be comfortable.
Lighting – Whenever possible, ensure there is natural light, keeping a calm environment. Using adjustable lamps and dimmer lights to create the right setting for each client is helpful too. Allowing your client to choose the brightness level can be empowering for the client and gives them a sense of control and calmness.
Soft furnishings – To make the room inviting and soothing, the use of long wearing rugs that can endure client traffic and cushions would be advised.
Reduce clutter – Keep your therapeutic work space as tidy and decluttered as possible. This can help provide a sense of calmness and orderliness which can have a positive impact on your clients.
Meet health and safety requirements, including ensuring fire alarms are regularly checked. Creating a safe space and the right space for counselling therapy work is imperative.
It can be a costly to set up your own therapy room, but can be so worth it.
Renting a therapy room has its advantages, especially from BrighterSpaces:
Low financial outlay (booking ad-hoc).
Flexibility to cancel bookings both for your clients and for yourself.
Sense of security – panic buttons in each room, ensuring your welfare.
Waiting room for your clients.
Registered business address – if you want to register your business address from our site, for a small fee we'll make it happen.
Mail handling – If you wish for us to handle your business mail, for a monthly fee we offer this service.
We are here to support you as a practitioner and here to support your business and give you the space to thrive and become the best practitioner that you can be. If you would like to find out more contact us today.
References:
DeAngelis T. Healing by design. Monitor on Psychology. http://www.apa.org/monitor/2017/03/healing-design.aspx. Updated March 2017. Accessed September 22, 2018.