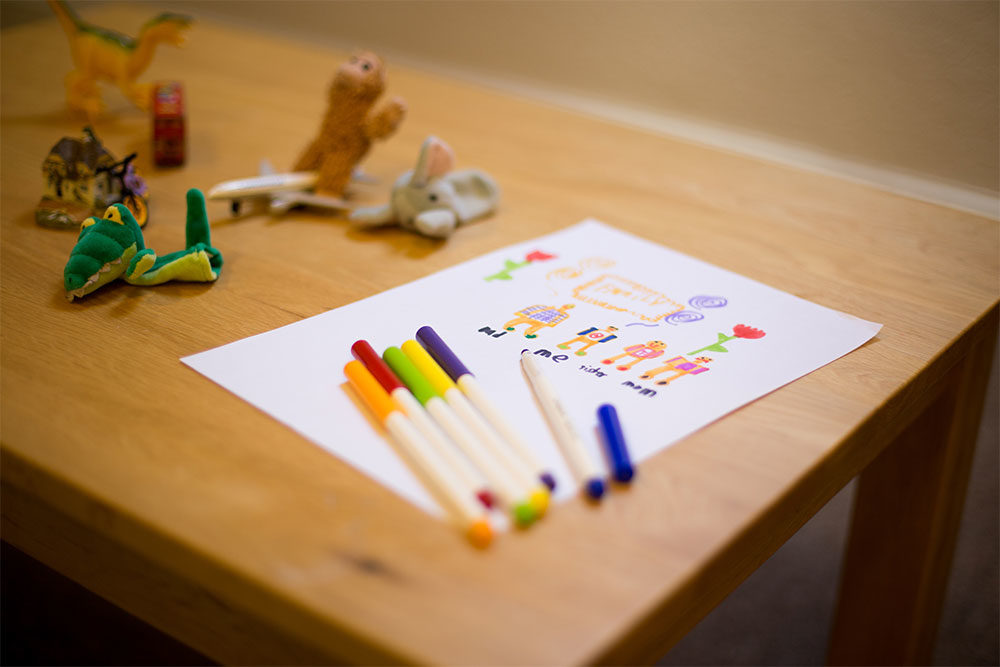 How To Be Healthy Inside And Out: Children's Mental Health Week 2019
3rd Feb 2019
Children's Mental Health Week is run by one of the leading national children's mental health charities, Place2Be. The aim is to raise awareness of children's mental health issues and provide parents, caregivers and educators with helpful resources around a specific topic. The theme for this year is 'Healthy: Inside and Out' (the connection between body and mind).
The need for such a campaign is clear. The Place2Be website cites that 1 in 10 children aged between 5 and 16 years has a mental health problem. Over half of all mental ill health starts before the age of 14 years, and 75% has developed by the age of 18. Among teenagers, rates of depression and anxiety have increased by 70% in the past 25 years.
Of course, one reason for the increase in reported mental health difficulties amongst children of all ages is greater awareness of the issue thanks to campaigns like this, but more significant are the multiple external stressors that children must contend with on a daily basis. School life may be affected by issues such as exam stress, bullying, learning difficulties or unhealthy social media engagement. In the home, challenges can include sibling conflict, family break down, bereavement or illness and regrettably, we also need to consider the adverse effects of abuse and neglect. The reality is that many children and young people are dealing with a number of these issues at any one time, and they often have not developed the necessary coping skills. This can lead to the manifestation of symptoms such as low self-esteem, anxiety, depression, aggressive behaviour, drug and alcohol addiction, self-harm, eating disorders or suicidal thoughts. Understandably parents and caregivers can be left feeling overwhelmed and inadequately equipped to offer help.
With so many potential stressors and manifestations of emotional distress, it can be helpful to take a broader view and identify general strategies that parents can engage with to promote wellbeing. In keeping with the theme of this year's campaign, let us look at some examples of how parents can have a positive influence on body and mind and help children build self-esteem, confidence and resilience.
Healthy outside
When it comes to physical health, the three important areas to consider are sleep, nutrition and exercise. Of these, the biggest issue that I see in my work is sleep. This is an issue for many children but is a particular challenge for teens – only 15% of which are reported as getting 8 ½ hours sleep or more on school nights (National Sleep Foundation).
Lack of sleep affects mental health in several ways. Concentration and short-term memory can decrease so that studying becomes more difficult, causing further stress and emotional resilience is lowered resulting in irritability, impatience, anxiety and low mood – all factors that can impact relationships negatively. If you notice your child's mental health deteriorates throughout the school term but seems to recover after the school holidays, it worth considering sleep as an underlying problem if you have ruled out any problems in the school environment. Sleeplessness can quickly become a significant problem so it is important to try to address this as soon as possible. The most helpful interventions are relaxation exercises that combine controlled breathing with mindfulness, these exercises help slow down racing thoughts and relax the body. Consider using mediation apps or CDs that offer sleep exercises or alternatively a counsellor can work with your child to help them develop good sleep strategies. In addition, research has shown that regular exercise reduces stress and help improves sleep quality, so if your child is not sleeping well then engaging them in active family time such as a walk with the dog or a bike ride can be beneficial.
Healthy Inside
Providing an environment where children not only get their physical needs met but also feel understood, accepted, and supported as individuals is vital for good mental health. When a child is overwhelmed with emotion or conflict arises, it can be a real challenge to hold on to those principles and parents often struggle with how best to communicate with their children in these situations.
There are two aspects to consider here. First, children (including adolescents) are still developing their emotional intelligence and learning to regulate their emotions. Second, when a child is highly emotive, they are unable to think things through logically. Their behaviour is the way they communicate and they can get just as frustrated as parents when they are unable to express themselves effectively. Reframing 'bad' behaviour as a sign of distress rather than defiance or manipulation can help parents approach the situation with compassion. Try to avoid judging, advising, dismissing or explaining at this point (use the word JADE as a memory jogger). These kinds of interventions generally result in defensiveness and can escalate an already charged situation. Instead, encourage connection with your child by acknowledging their emotions. This helps them feel safe and understood so they can begin to calm down. Learning to decode behaviour and name the emotions that children are experiencing also helps build emotional literacy and self-awareness which over time will give them the tools they need to express themselves in a more appropriate way. Once calm has been restored, find a convenient time to talk about the incident together, problem solve and discuss appropriate and inappropriate behaviour. Perhaps even share your own stories of when you experienced a similar emotion; talk about how you felt and what you did. Sharing stories like this normalises difficult emotions and creates an environment where children can feel safe talking about them.
Seeking extra help
The approaches outlined above are just a few examples of how parents and caregivers can support children's mental health on a daily basis. If your child is suffering severe symptoms of emotional distress, perhaps in response to significant external stressors, it is important to seek professional help. It may also be appropriate to seek support for yourself as you face the challenge together. To find a counsellor you can trust, visit the directories of professional bodies such as the British Association of Counsellors and Psychotherapists (www.bacp.co.uk) or the UK Council for Psychotherapy (www.psychotherapy.org.uk). Look for counsellors with specific training and experience working with young people and do not be afraid to ask them about their approach to specific issues if relevant. Alternatively, approach your GP for a referral to Child and Adolescent Mental Health Services (CAMHS).
—
This is a guest post by Natacha Thompson
Natacha is a BACP registered counsellor in private practice at Brighter Spaces Wilmslow.