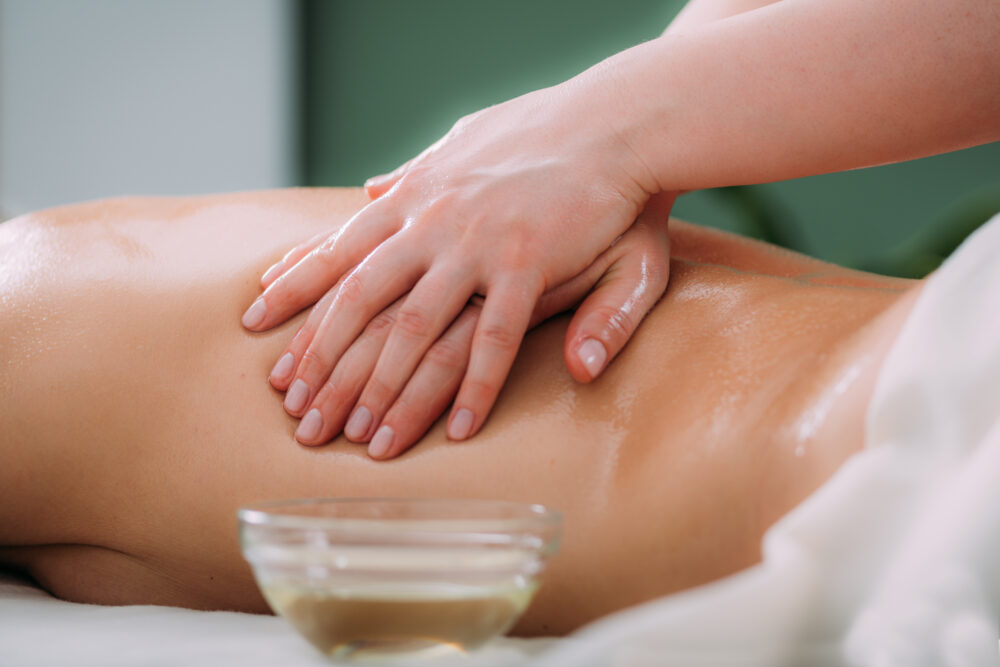 6 Top tips on getting started as a massage therapist in the UK
6th Apr 2023
No matter what stage of life or career you are in, moving into a new job can be daunting. Massage therapy can be very rewarding, helping clients improve their quality of life, whether that be by reducing pain, muscle tension through manipulation of soft tissue or reducing stress and cortisol levels within the body. If you are considering becoming a qualified Massage therapist in 2023, here are BrighterSpaces top tips on how to become a massage therapist, how to build your own massage therapy business and new path in life.
What qualifications you will need:
To gain the skills required to be a successful massage therapist in the UK, you must gain a recognised massage qualification certification from one of the following organisations:
CIBTAC – The Confederation of International Beauty Therapy and Cosmetology – offers a number of massage qualifications.
VTCT – The Vocational Training Charitable Trust – offers a range of massage qualifications.
ITEC – The International Therapy Examination Council – offers a range of massage qualifications, from introductory to advanced level.
This is not an exhaustive list and other smaller organisations offer similar training courses, ranging from part time to full time, in person at a college or online. If you are a qualified massage therapist, it is recommended to continue your practical development and ensure you refresh your skills with up to date courses.
UK massage therapy accreditation bodies:
While it's not essential, registering as an accredited therapist gives your clients added reassurance that they're in safe hands and builds client confidence.
Choose your specialism:
There are many types of massage therapy and different courses will provide you with different skills which could be used as unique selling points for your business, whether that be a small business or large.
You might initially feel like being a broad massage therapist will lead to success and it may for some, however it can be difficult to meet the needs of all clients. Therefore, it is useful to define your niche and focus on a specific audience, honing in on your skills and providing the highest service to your clients.
How to choose which type of massage therapy can be challenging, here are some things to consider:
Your skill set and interests – eg. Indian head massage, sports massage, pregnancy massage
Research and choose your demographic
Location – choose somewhere to practice that has good transport links eg. BrighterSpaces Islington – well situated with tube access and bus routes
Find out what demand there is for your service
Competitors – ensure you are not underselling your service – this will help you build your business plan and massage therapy business
Identify your target audience:
Once you have decided what is your niche, it is important to identify your target audience and recognise the importance of understanding your audience's needs. Research audience and ensure you understand the skills required to support your target clients. Don't forget that word of mouth is a very powerful business tool and as you gain more experience and practice, the skills such as asking a balance of open and closed questions, having empathy, patience and good time management will lead to referrals from your existing clients.
Register your business (if going private) & purchase professional indemnity insurance:
 When you start your own massage therapy business, you need to register your business's name with Companies house, the government body responsible for registering businesses within the UK.
It is not a legal requirement, but again to build trust and confidence with your clients, in addition to protect yourself as a practitioner and your client, it is important to purchase professional indemnity insurance. Many body work spaces including BrighterSpaces requires massage therapists to have professional indemnity insurance.
Dependant on the type of massage treatments you offer, may mean that you need to get the correct licence from your local authority. It is recommend to check with your local authority to see if they have any specific requirements for massage therapists.
Choosing the best space for your sessions:
Pricing and location can have a major factor on the decision  of what massage therapy room to rent is right for you. You may want to set up as a mobile service or rent a room.
How Brighter Spaces can help your business:
Here at BrighterSpaces we offer ad-hoc bookings with cancellation of up to one hour before your session. No joining fee or membership required. We have onsite managers Monday-Friday and use a wireless code service for weekend bookings, alongside a waiting room for your clients. It is simple, low outlay fees for you as a practitioner, flexibility and a safe, comfortable environment for both your clients and yourself as practitioner.
Renting a massage therapy room has its advantages, especially from BrighterSpaces:
Low financial outlay (booking ad-hoc).
Flexibility to cancel bookings both for your clients and for yourself.
Equipment such as a massage bed is costly, BrighterSpaces provides the hydraulic bed within all of the Bodyspace rooms, including couch roll. Reducing your out lay fee and maintenance cost.
Waiting room for your clients.
Registered business address – if you want to register your business address from our site, for a small fee we'll make it happen.
Mail handling – If you wish for us to handle your business mail, for a monthly fee we offer this service.
Write a business plan:
Outline your business goals and how you are going to achieve them. Include the following as  guidance:
Business summary – outlining your business goals and your action points to achieve the goals. Include your unique selling points and what services you offer.
Your Target audience – how can you meet their needs?
Your competitors ­­– what can you learn from them? Use SWOT analysis – Strengths/Weaknesses/Opportunities/Threats.
Marketing – do you have a budget to promote your business? This needs to detail how you want to attract clients (google ads, Facebook ads, social media, flyers, printouts, emails etc).
Financial targets – include your expenditure, income and understand what is needed to breakeven and to make a profit.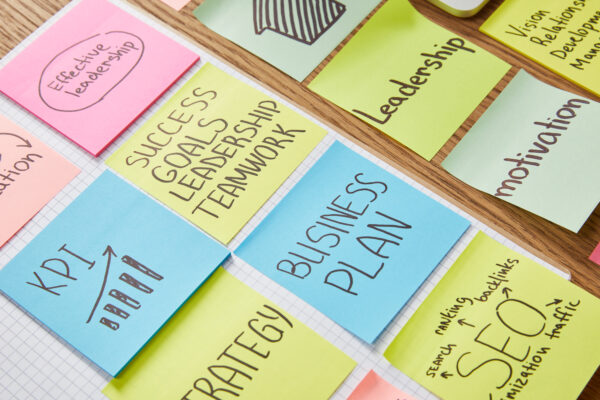 It can seem very daunting at first, but take it step by step and keep the business plan updated regularly. It is a guide and should be flexible not rigid.
Good luck and we hope to see you at BrighterSpaces! Take a look at our spaces.
If you want to find out more, contact us today!